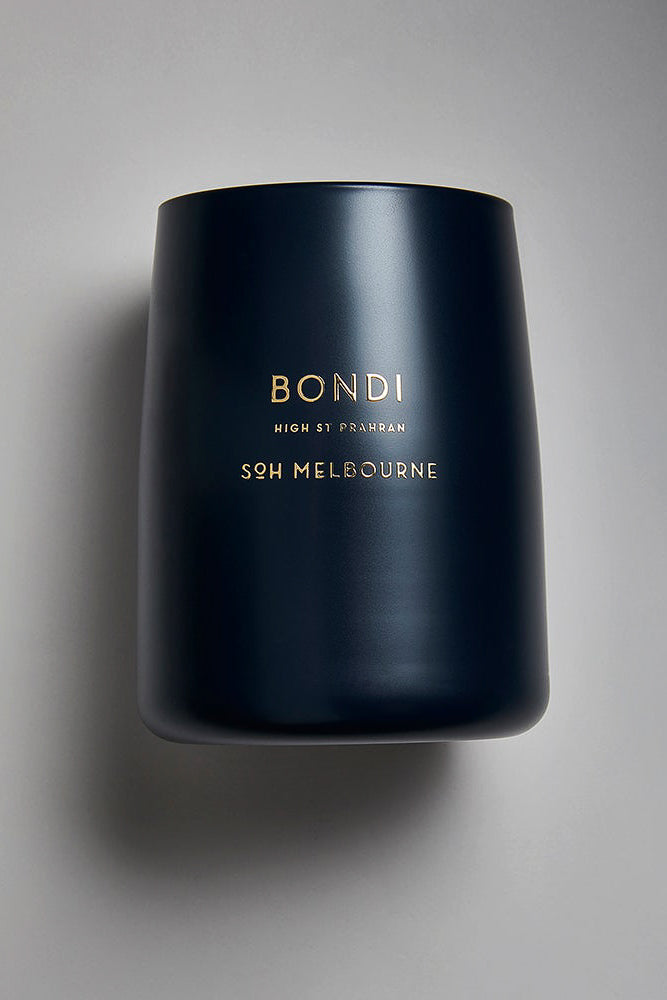 SOH Melbourne | Navy Candle | Bondi
Available in 4 interest free payments of
$18.75
fortnightly with Afterpay. Learn more.

More info
Details
SOH MELBOURNE is a fragrance house producing bespoke candles and perfumes created and poured in Melbourne. Founded in 2013 by husband and wife team, Nathan and Kristine Brown.
Kristine is the power behind SOH together with esteemed perfumer Francois Merle-Baudoin.
SOH creates products to express the purity, freshness, simplicity and ethics we associate with Australia. 
Scent Description 
In Australia we're not short on picturesque beaches, crystal blue waters and golden sand.  The fresh sea air, the sand, the sunscreen smell that every Aussie can conjure up in heart beat. Single noted, fresh sea air.  The marine notes gently grouped with amber will take you right there as the waves fall over your toes .So whether you need to escape to the sea side or remember those hot summer days basking in the sun on Bondi Beach.
Fragrance:
Top: Sea Salt, Sea Air 
Middle: Australian Amber, Geranium
Base: Marine Notes, Australian Amber
Perfumer Notes:  Marine fragrance, impactful, single noted, high fragrance throw
350g Candles designed to burn 70+ hours. Filled with Australian soy, beeswax & candle grade paraffin wax.  Fragrance's are designed to be a natural reflection of the ingredients and are highly concentrated.
Shipping
We ship worldwide. Your order will be packed within 3 days and shipped, Monday to Friday, through the Australia Post network across Australia. International deliveries will be shipped via DHL. You will receive a tracking notification via email. For shipping rates and more information please visit our FAQ Page at the bottom
Returns Policy
We provide refund, credit or exchange on full price merchandise within 14 days of the date that your order arrives with you. Sale, promotional & gently worn garments are eligible for credit or exchange only. To arrange a return please email customercare@evassunday.com.au For more information,
click here.

Need some help? 


If you are new to Eva's Sunday and require assistance with sizing please call or text us on +61 472 730 424 7 days per week 9am-5pm or message us via our online chat system at the icon in the bottom right-hand corner of your screen.