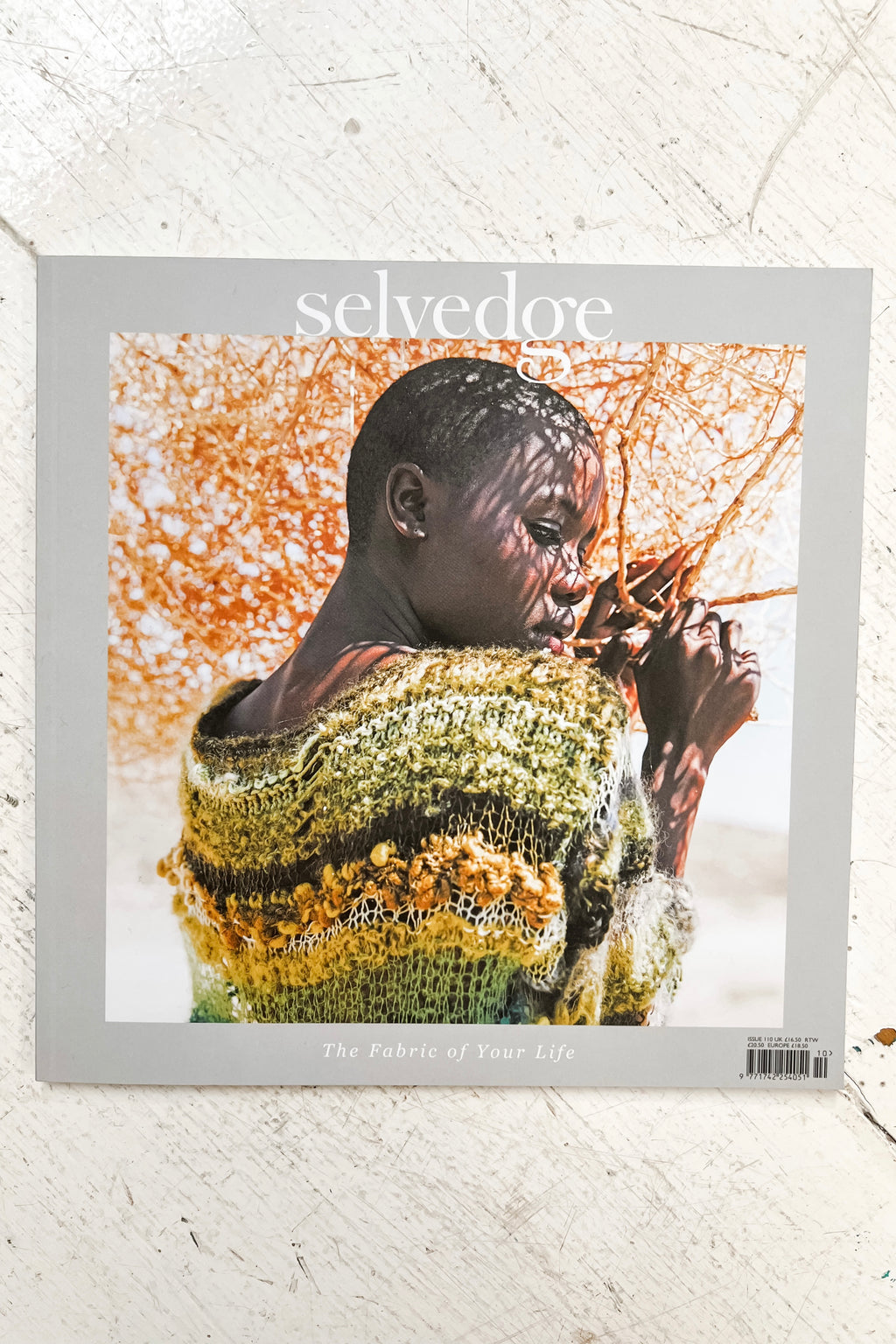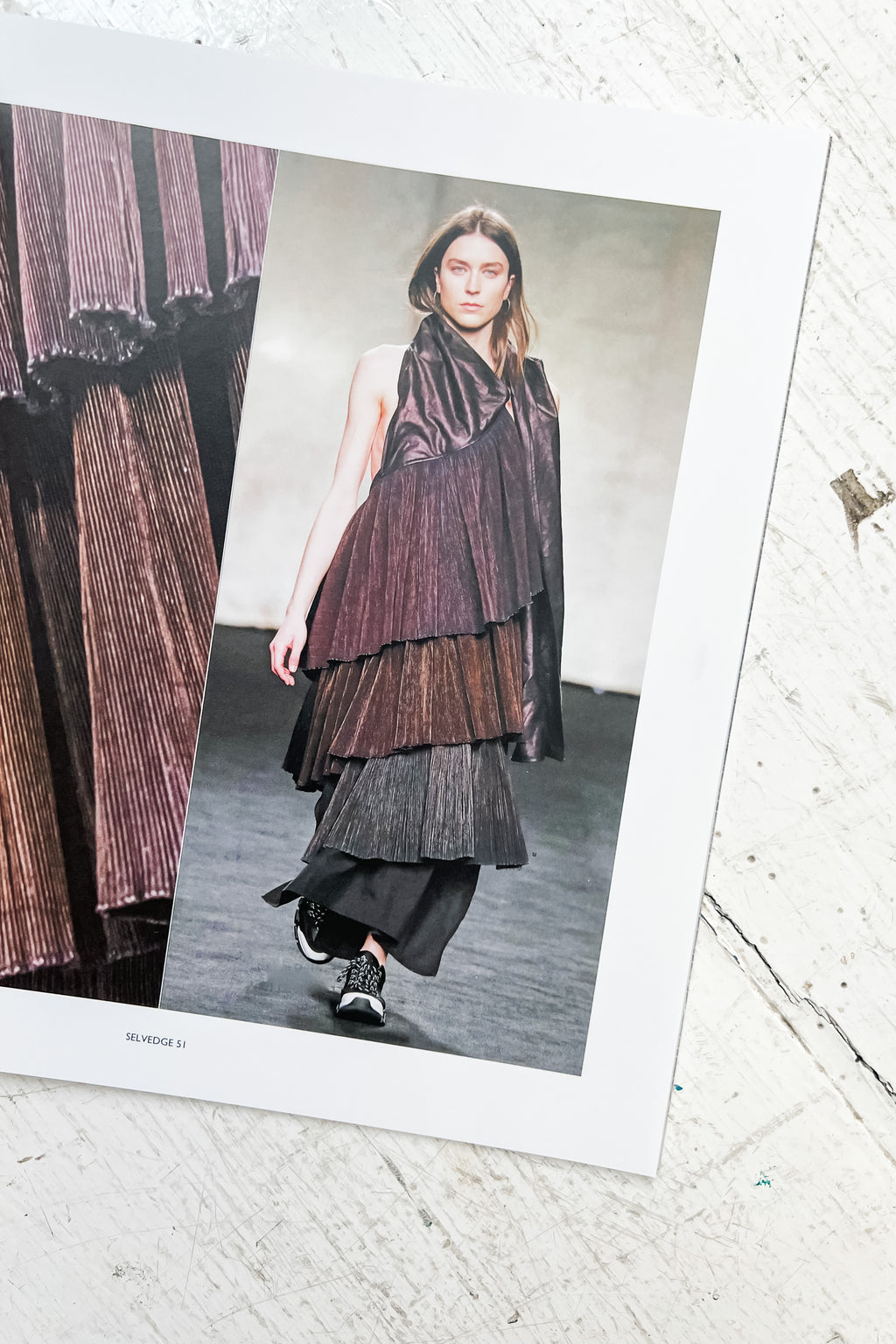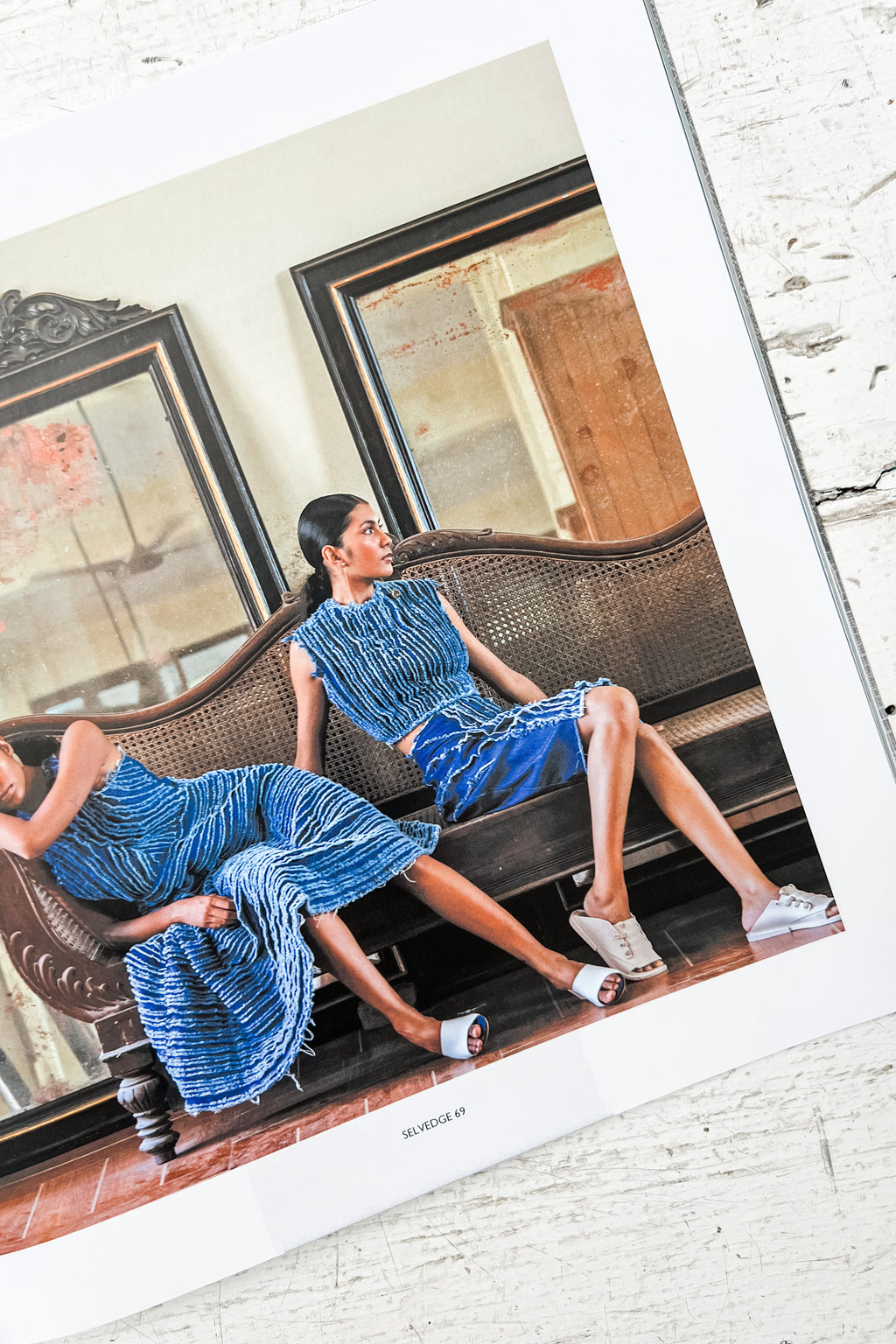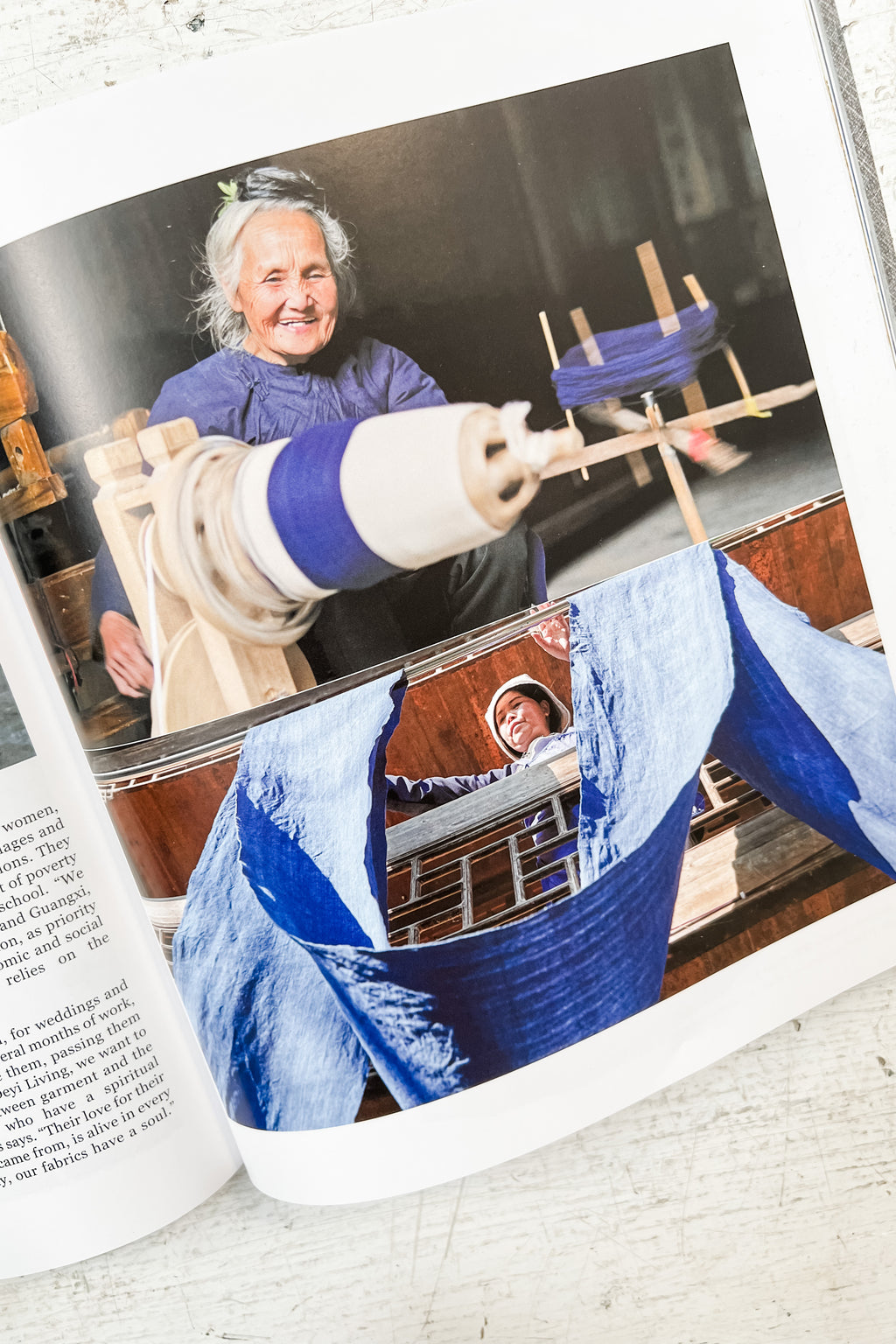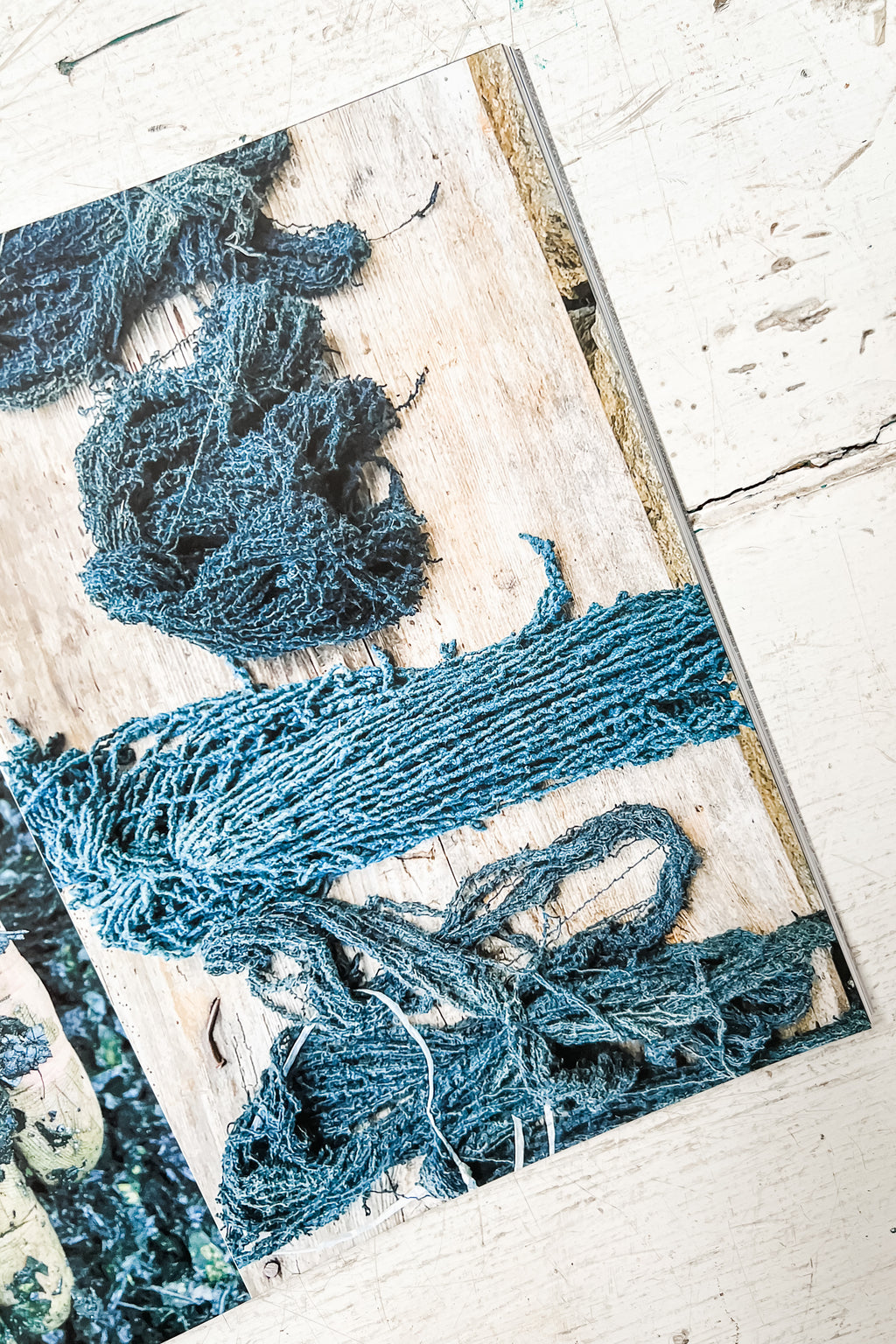 Selvedge Magazine | Issue 110
Available in 4 interest free payments of
$10.00
fortnightly with Afterpay. Learn more.

More info
Details
January / February 2023  
I agree with American textile designer Lilly Pulitzer, when she says "I am a believer that colour affects people's mood". Colour – the stuff of science and poetry, art and beauty – is the focus of this issue. Baker-Miller Pink, a tone of pink which has been observed to temporarily reduce hostile, violent, or aggressive behaviour by temporarily lowering heart rate and blood pressure, is often used to paint holding cells in police stations. At a time when we all need our mood-lifting, I am advocating that we introduce some colour into our lives.


Marrs Green is a blue-green shade, a rich teal hue that, in 2017, won The World's Favourite Colour, a major global survey by British paper merchant G.F. Smith. The colour was submitted by Annie Marrs, a UNESCO worker from Dundee, in Scotland, who was inspired by the River Tay.  We take the colour of water, the sea, and the sky as a starting point for our adventure. Indigo is perhaps the dye that captures the imagination more than any other. The alchemy of the oxidisation process, when the cloth emerges from the dye bath and changes from yellow, through green, to blue, is magical.  
This ancient practice is captured by Caroline Gutman in her images of Miao women in Guizhou Province, China. Indigo is inextricably linked to denim; the world's go-to staple, with half the population wearing denim jeans at any given time. That is a lot of jeans. We catch up with Nece Gene in India, a company making new pieces from discarded denim. A love of vintage denim also inspired Kakuo Kaji to devote his life to the art and science of natural indigo propagation and fermentation, as seen in a new exhibition at the Centre for Heritage, Arts and Textile, in Hong Kong.

Across the globe, we see colour from the earth put to good effect: in textiles produced in Bhutan, in large-scale industrial production in Italy, as well as in artisan craft in India. More subtle hues are celebrated in the traditional double-cloth blankets, woven in Wales for centuries. This once-endangered industry has been given a new lease on life by innovative approaches to succession, adopted by tenacious individuals determined to succeed against the odds. Daniel Harris, founder of the London Cloth Company and a passionate advocate of onshoring manufacturing, is spearheading the revival of the British textile industry. We encourage you to support him in his endeavour.

I wish all our readers a bright and colourful 2023. 
Polly Leonard
Founder Selvedge Magazine
Published 15 December
Shipping
We ship worldwide. Your order will be packed within 3 days and shipped, Monday to Friday, through the Australia Post network across Australia. International deliveries will be shipped via DHL. You will receive a tracking notification via email. For shipping rates and more information please visit our FAQ Page at the bottom
Returns Policy
We provide refund, credit or exchange on full price merchandise within 14 days of the date that your order arrives with you. Sale, promotional & gently worn garments are eligible for credit or exchange only. To arrange a return please email customercare@evassunday.com.au For more information,
click here.

Need some help? 


If you are new to Eva's Sunday and require assistance with sizing please call or text us on +61 472 730 424 7 days per week 9am-5pm or message us via our online chat system at the icon in the bottom right-hand corner of your screen.