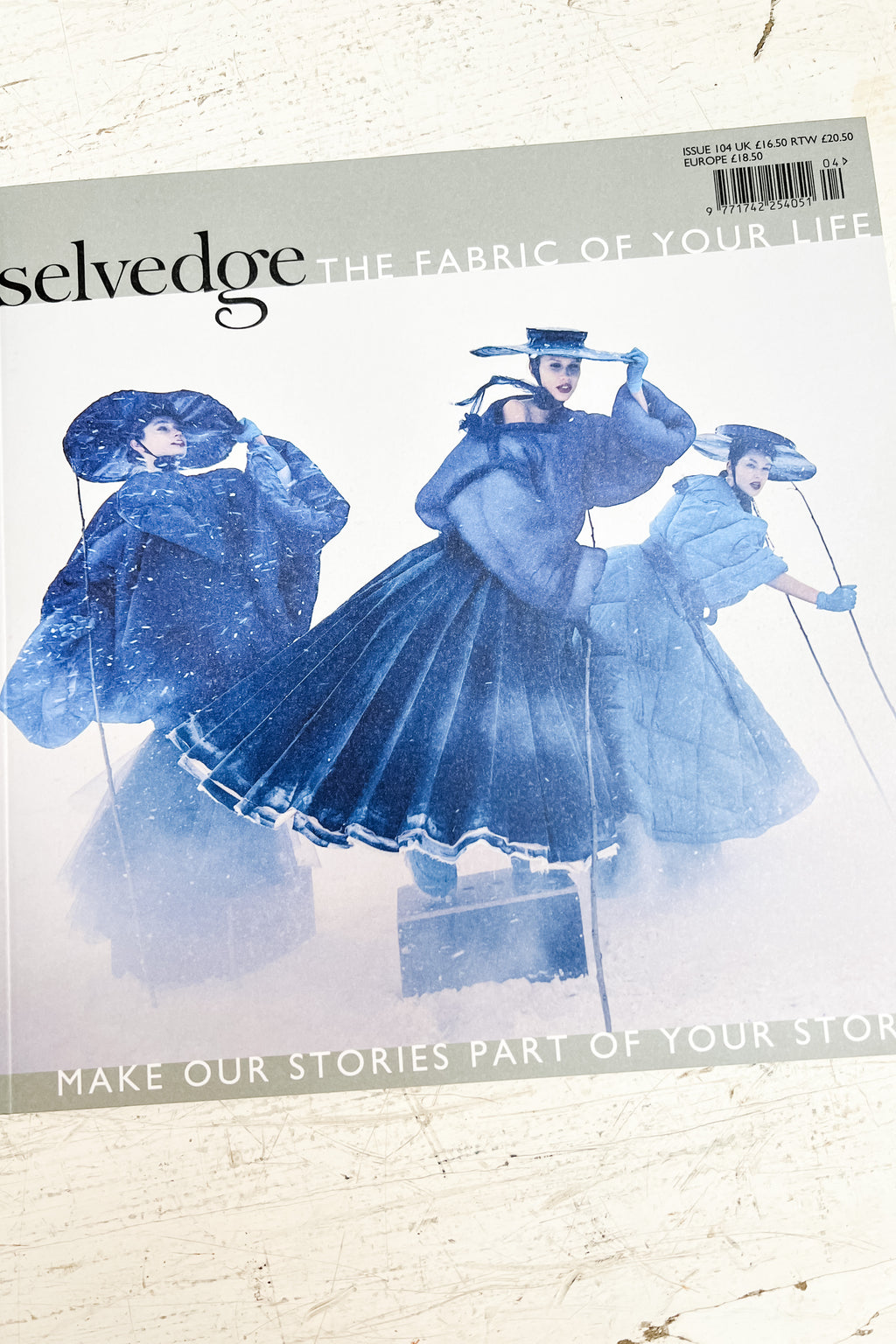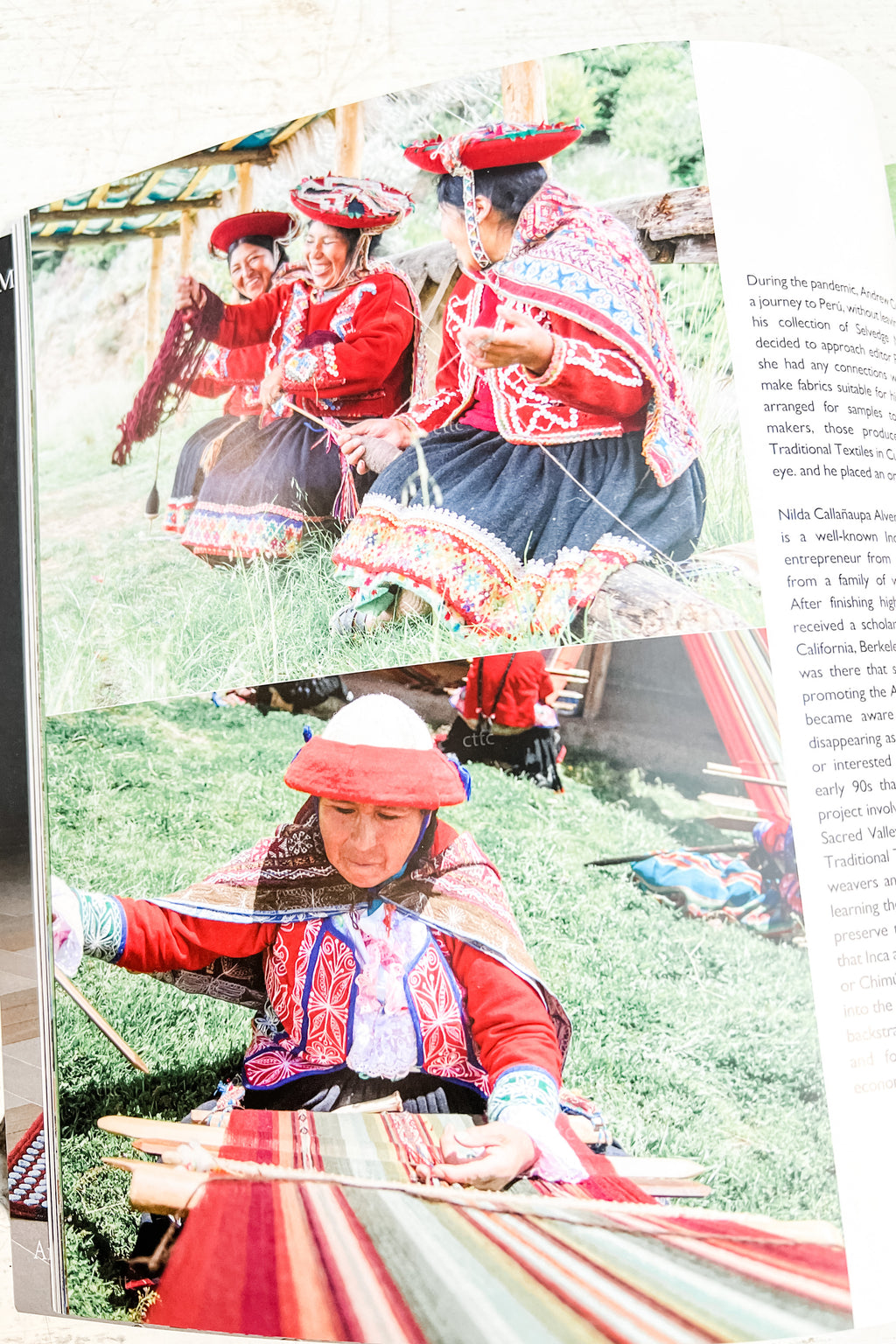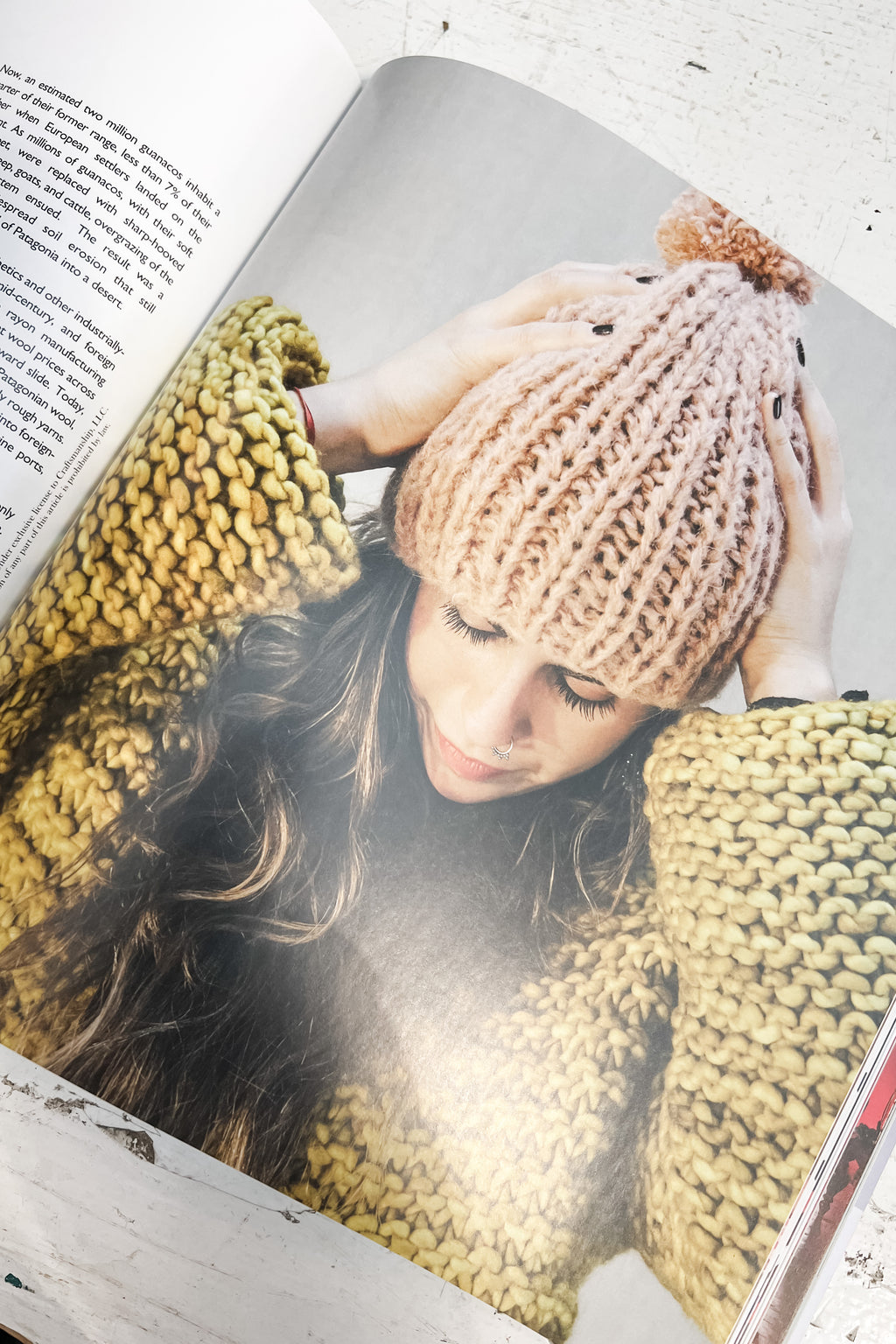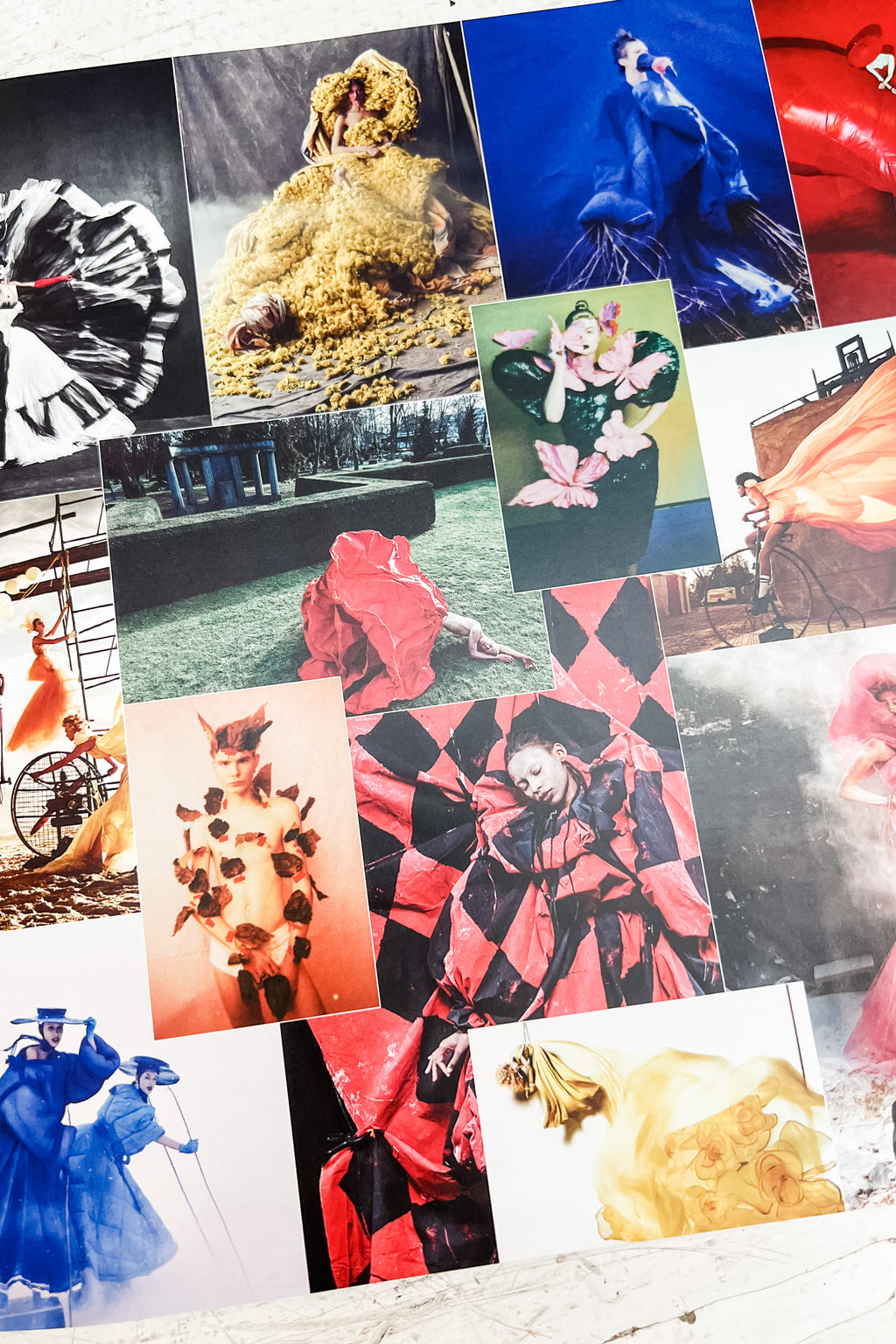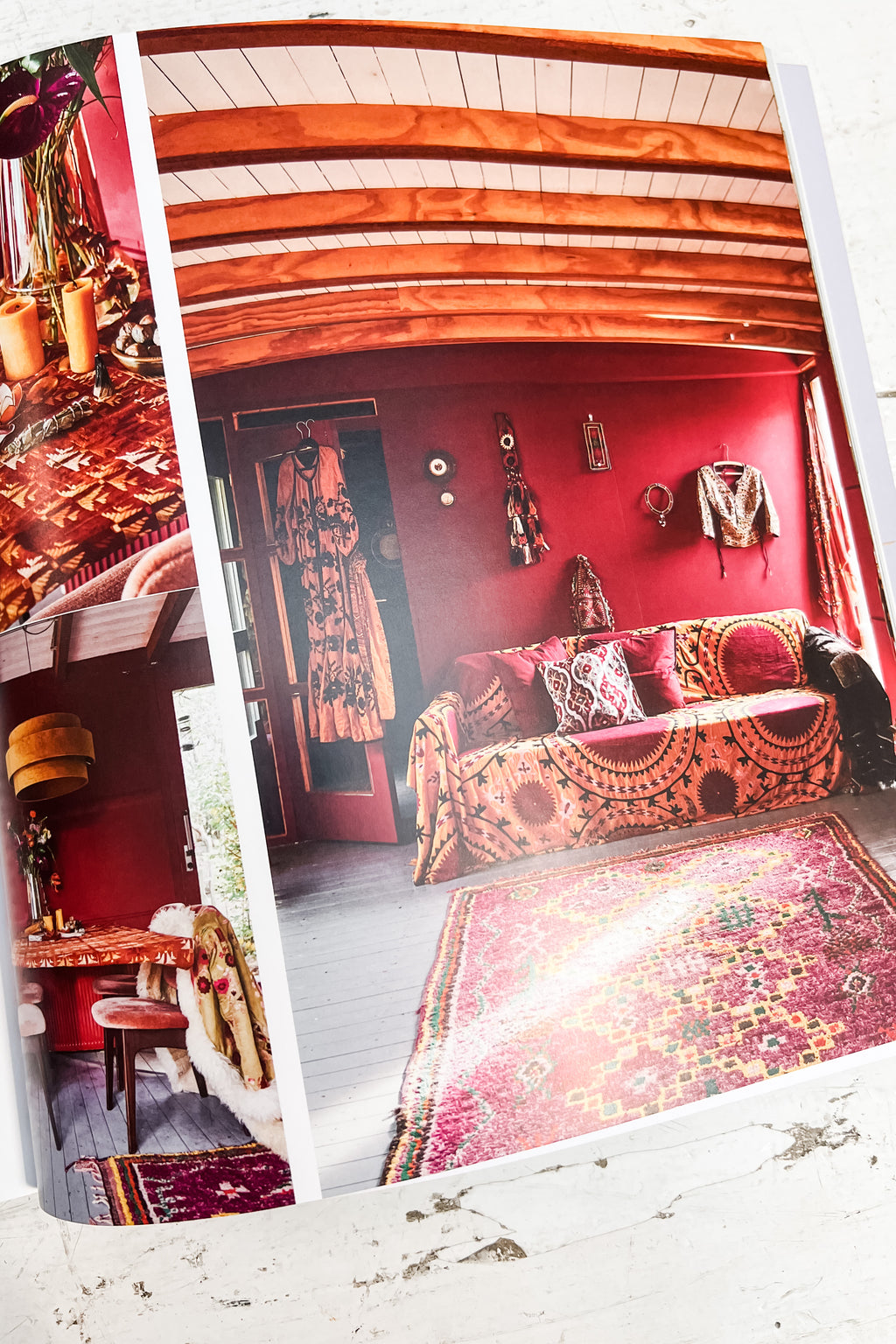 Selvedge Magazine | Issue 104
Available in 4 interest free payments of
$10.00
fortnightly with Afterpay. Learn more.

More info
Details
January / February 2022
Published December 15, 2021

WORDS BY Polly Leonard, Editor & Founder of Selvedge Magazine
Thirty is hot, twenty is nice, ten is cold, and zero is ice. When the temperature drops, it is time to reach for your woollens – but which fibre is the warmest? Cashmere, yak, alpaca, llama, and camel are all warmer than sheep's wool. These hollow protein fibres trap warm air, yet there is more to their complex cellular structure than warmth. Their structure allows them to felt and forms dense water and wind-resistant material that has protected mountain populations for millennia. These fibres are multifaceted with varying staple lengths and lustres to be considered. In this issue, we look to fibres originating in high altitudes around the world, where temperature fluctuations require special fibres. Karin Strom examines how four brands are capitalising on the precious yak fibre of the Himalayas. We marvel at Adrien Pope and Paola Anziché, who use these fibres to create unique, sensory artworks. In the Andes, we find an extraordinary collaboration that secured the livelihoods of artisans from five villages around the Sacred Valley in Peru during the pandemic. Also in Peru, we find a community street art project inspired by traditional textiles that is uplifting a community. We then meet Adriana Marina, an Argentina advocate for the wild guanaco, working to change the fashion industry paradigm across the Andes.

Unlike the ubiquitous sweatshirt, a hand-knitted sweater employs waste-free construction techniques, comes in an infinite range of textures and colours, and lends itself to renewal and repair. We pit our panel of experts against each other as they advocate for their favourites. Who will get your vote: the Irish Aran, the Scottish Fair Isle, or the Norwegian Lusekofta? Helena teaches us how to knit a pair of Icelandic socks and we delve deep into the iconic knits of Ýr Jóhannsdóttir. So, whether you are a firm fan of the yak or wedded to wool, there is something for you in this issue. Happy holidays ­– and don't forget to order your calendar before the end of January!
Shipping
We ship worldwide. Your order will be packed within 3 days and shipped, Monday to Friday, through the Australia Post network across Australia. International deliveries will be shipped via DHL. You will receive a tracking notification via email. For shipping rates and more information please visit our FAQ Page at the bottom
Returns Policy
We provide refund, credit or exchange on full price merchandise within 14 days of the date that your order arrives with you. Sale, promotional & gently worn garments are eligible for credit or exchange only. To arrange a return please email customercare@evassunday.com.au For more information,
click here.

Need some help? 


If you are new to Eva's Sunday and require assistance with sizing please call or text us on +61 472 730 424 7 days per week 9am-5pm or message us via our online chat system at the icon in the bottom right-hand corner of your screen.