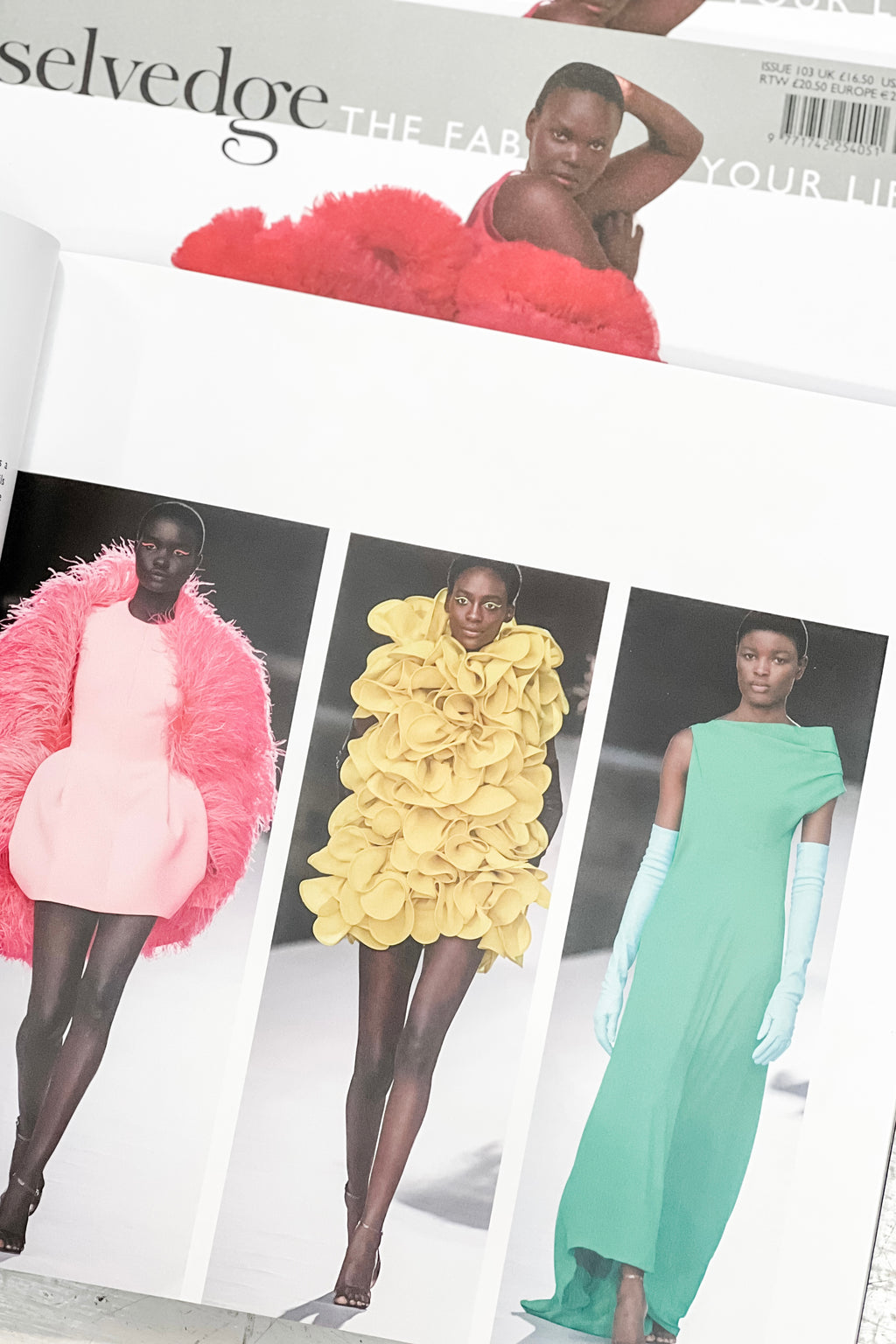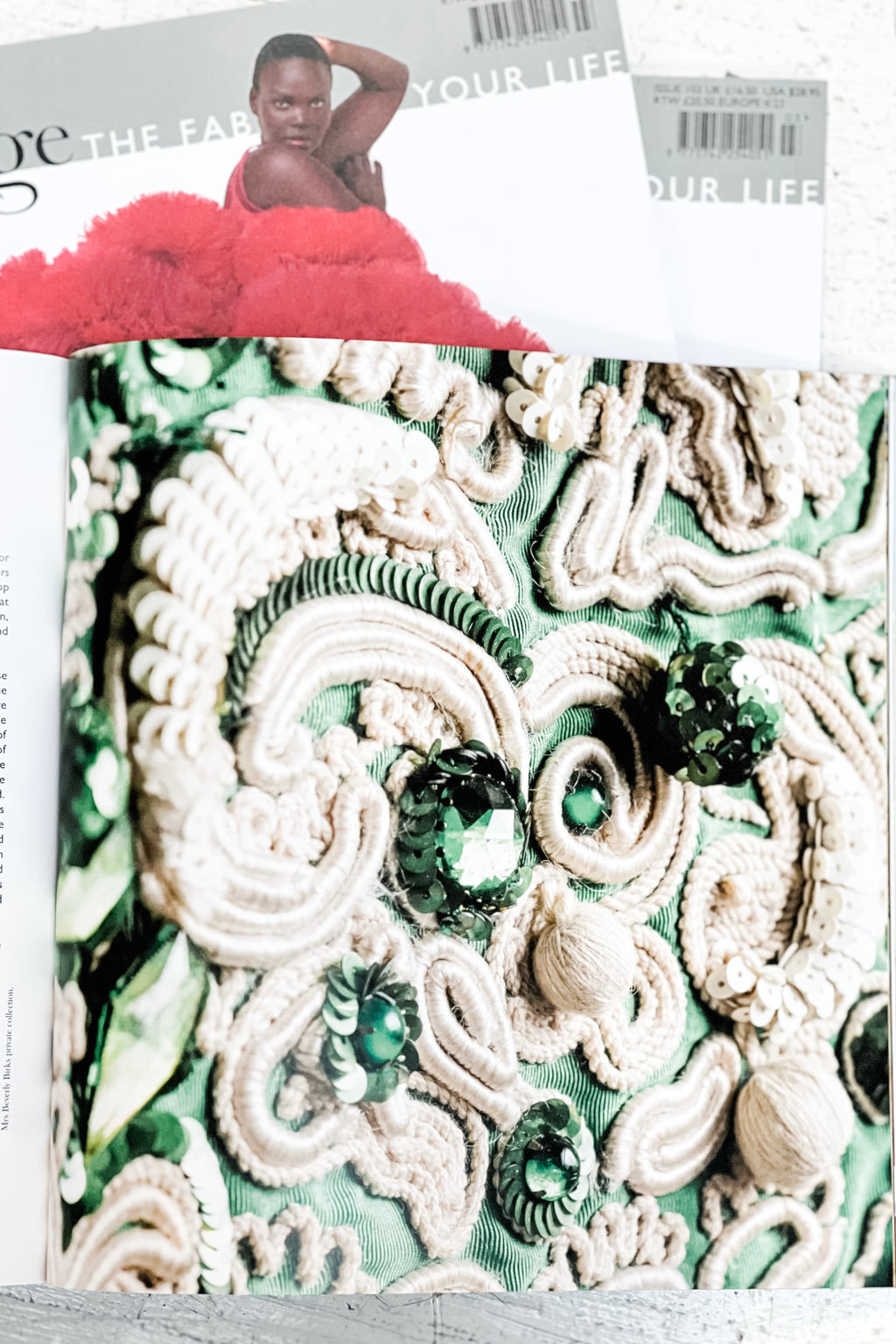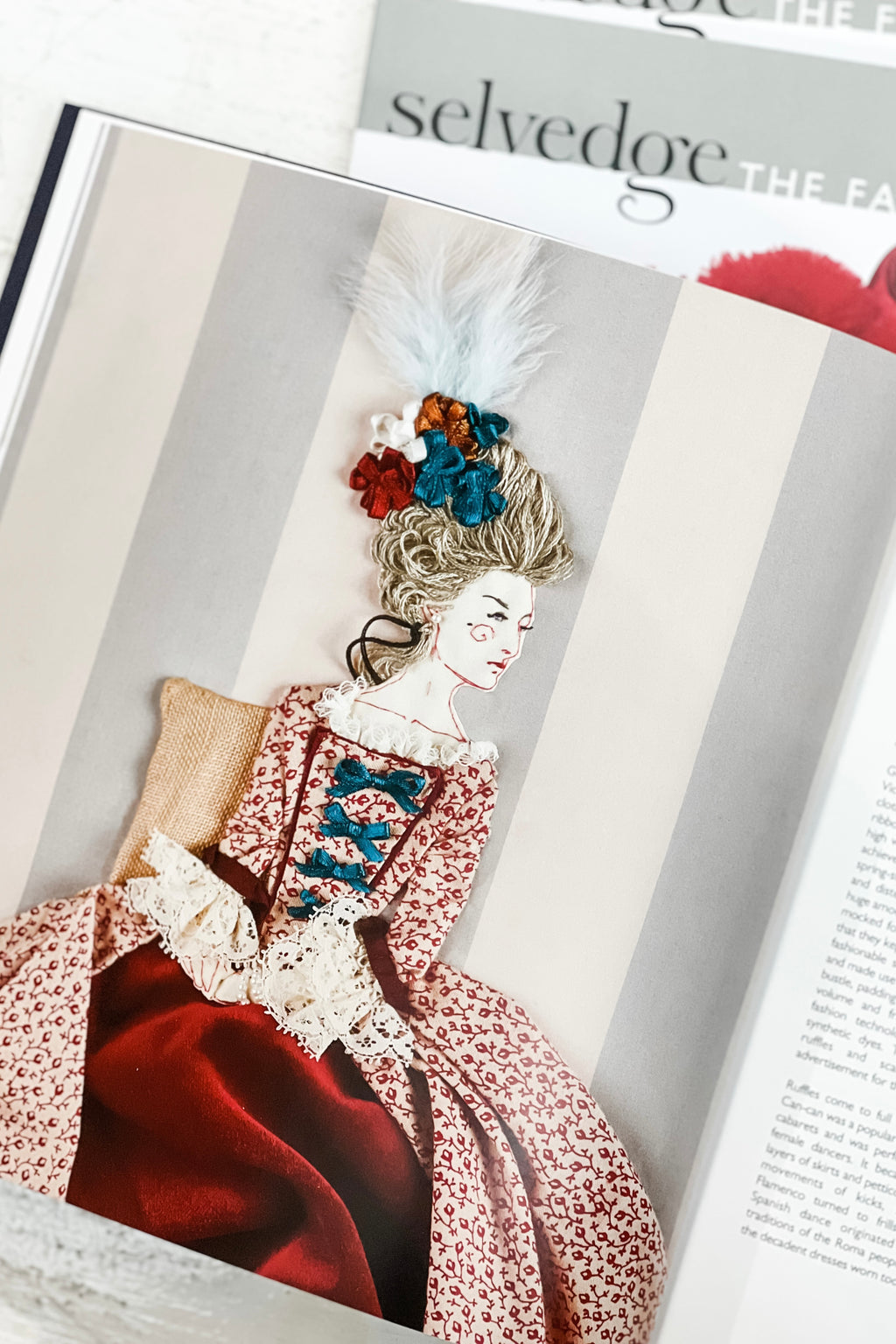 Selvedge Magazine | Issue 103
Available in 4 interest free payments of
$10.00
fortnightly with Afterpay. Learn more.

More info
Details
Published October 15, 2021
WORDS BY Polly Leonard, Founder & Editor of Selvedge Magazine
The hemline index, the theoretical correlation between economics and yardage attributed to George Taylor in the mid-1920s, has been endlessly debated. The theory suggests that an upward-leaning economic forcast is reflected in upward-creeping hemlines, that then fall back down with recessions. At first, one imagines, it might be onto something, with shorter skirts in the Roaring Twenties followed by longer ones after the stock market crash in 1929–probably why the theory has persisted. However, if you trace the economy over the last century, the thesis falls apart. The picture is more complex with politics, pandemics, and social movements affecting the zeitgeist as well as economics. Recently, sales of business suits dropped by 25%. Although we have been drifting away from formal dress codes for years, the new normal of hybrid working may be the final nail in the coffin for the business suit. Yet, dressing up makes us feel good. Recently, the belle of the Met Gala ball, Billie Eilish, donned a blush Oscar de la Renta gown, which drowned her in an ocean of tulle. Elsewhere, copious tulle undoubtedley has dramatic impact. It was used to great effect by Killing Eve's fabulously-clad villain, played by Jodie Comer, who wore a sugar pink trapeze dress designed by Molly Goddard. Lydia Caston examines and traces the origins of these exaggerated shapes. We get a glimpse of old-world Hollywood as Virginia Postrel muses on the quality of glamour, with its shifting form and eternal pull. No matter the genre, dresses tell stories: their messages can be read in novels, TV shows, red carpets, and films, where they cement characters and plot in our imagination. In this issue, we unpick embellishment; from the sequins and plumes that adorned glamorous women and fueled enormous industry, to the work of Des Midinettes of Paris. So, if you are lucky enough to recieve an invitation to a party this Christmas, put on your glad rags and have a ball!
Shipping
We ship worldwide. Your order will be packed within 3 days and shipped, Monday to Friday, through the Australia Post network across Australia. International deliveries will be shipped via DHL. You will receive a tracking notification via email. For shipping rates and more information please visit our FAQ Page at the bottom
Returns Policy
We provide refund, credit or exchange on full price merchandise within 14 days of the date that your order arrives with you. Sale, promotional & gently worn garments are eligible for credit or exchange only. To arrange a return please email customercare@evassunday.com.au For more information,
click here.

Need some help? 


If you are new to Eva's Sunday and require assistance with sizing please call or text us on +61 472 730 424 7 days per week 9am-5pm or message us via our online chat system at the icon in the bottom right-hand corner of your screen.