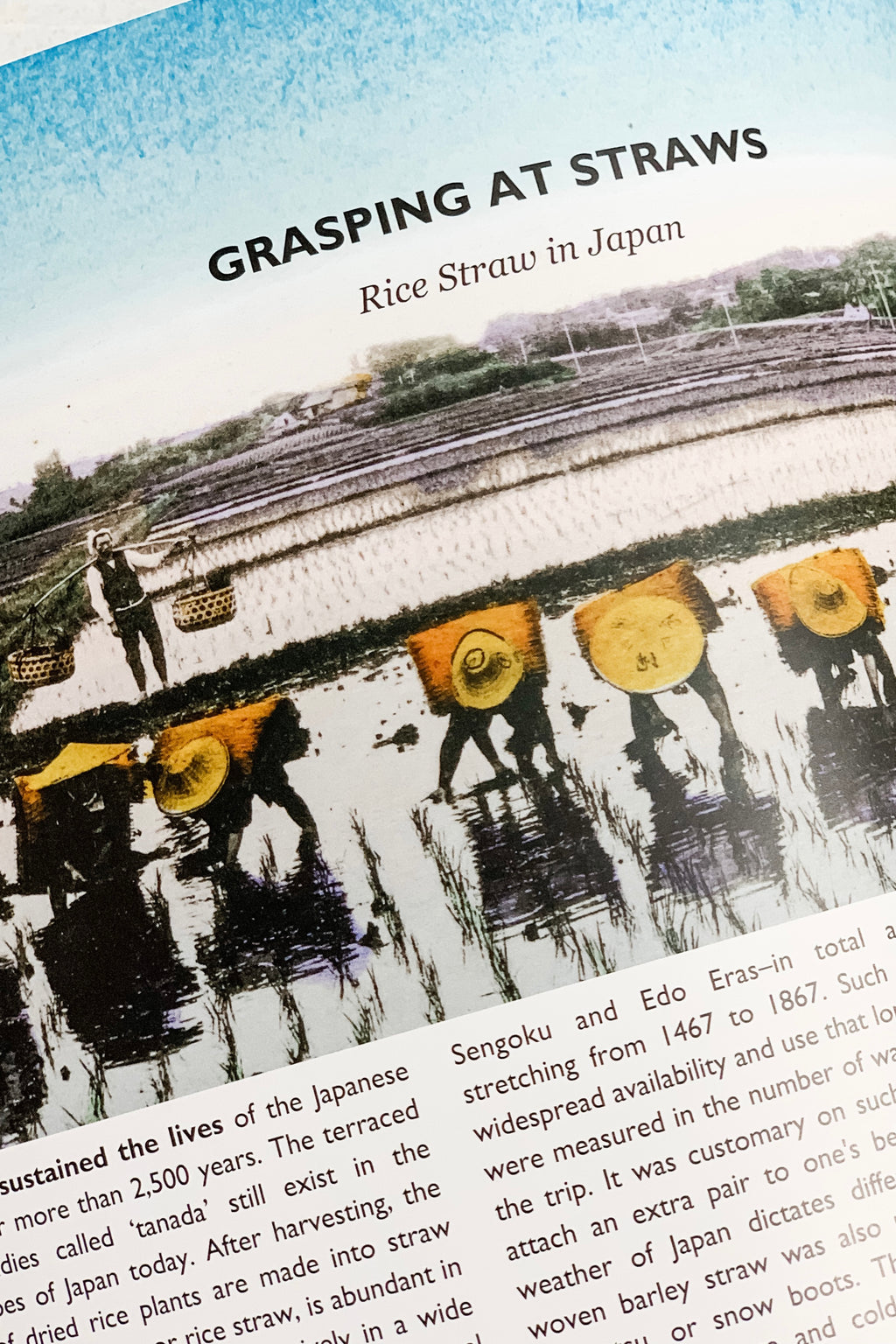 Selvedge Magazine | Issue 101
Available in 4 interest free payments of
$10.00
fortnightly with Afterpay. Learn more.

More info
Details
July / August 2021
Published June 15, 2021
WORDS BY Polly Leonard, Editor & Founder of Selvedge Magazine
"I have lived on the edge of Hampstead Heath for more than 25 years and am ashamed to say paid it scant regard for the majority of that time, enjoying nothing more than a cream tea at Kenwood House on Sunday afternoon and kite flying adventures with my children when they were young. It is only now, after spending the majority of the last year exploring my immediate surroundings, have I come to appreciate its wonders. This discovery initiated the ideas behind this issue where we look again at that which we once considered commonplace.

Straw, the most mundane and abundant waste material we discover is, in fact, extraordinary in the diversity of its practical applications in everything from architecture, clothing, intricate Swedish crowns, delicate embroidery and folklore icons. This material is not always benign, playing a part in riots and rituals world wide. My research was undertaken with the assistance of Ollie Douglas, the curator of the Museum of English Rural Life, (well worth a pilgrimage if you are ever in Berkshire) to whom I am extremely grateful for the knowledge he generously shared. This insight has revealed a new attitude towards materials and reverence for ancient crafts of thatching, basket making and millinary.

I ponder the research and development investment needed to create compostable plastics and fibre made from desolvable pulp. Might on, instead look afresh at the humble willow shopping basket or rush matting used to cover the floor of traditional English interiors. If you are lucky enough to enjoy a walk in the countryside this spring consider the humble straw and wear a straw hat to shield you from the sun."
Shipping
We ship worldwide. Your order will be packed within 3 days and shipped, Monday to Friday, through the Australia Post network across Australia. International deliveries will be shipped via DHL. You will receive a tracking notification via email. For shipping rates and more information please visit our FAQ Page at the bottom
Returns Policy
We provide refund, credit or exchange on full price merchandise within 14 days of the date that your order arrives with you. Sale, promotional & gently worn garments are eligible for credit or exchange only. To arrange a return please email customercare@evassunday.com.au For more information,
click here.

Need some help? 


If you are new to Eva's Sunday and require assistance with sizing please call or text us on +61 472 730 424 7 days per week 9am-5pm or message us via our online chat system at the icon in the bottom right-hand corner of your screen.