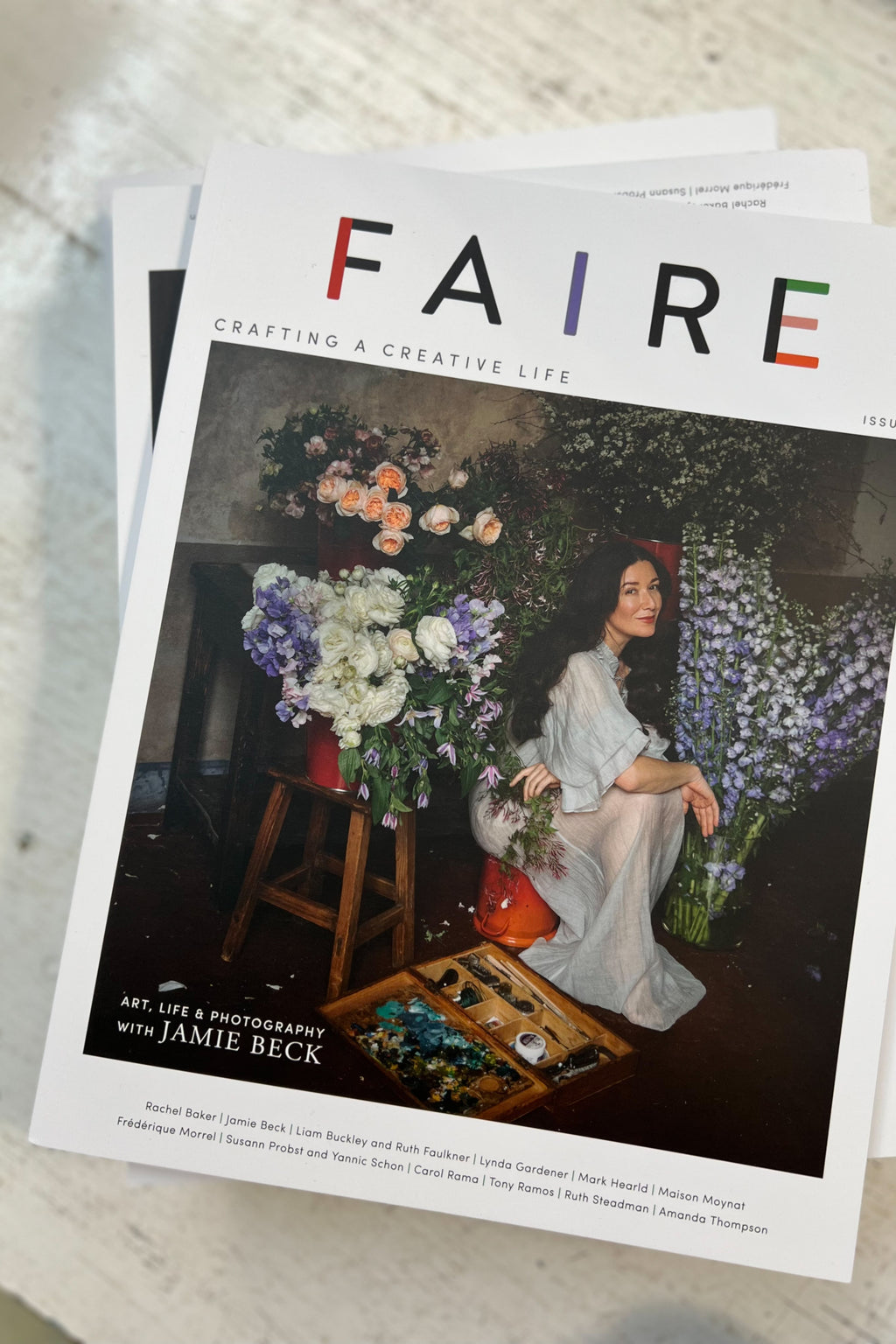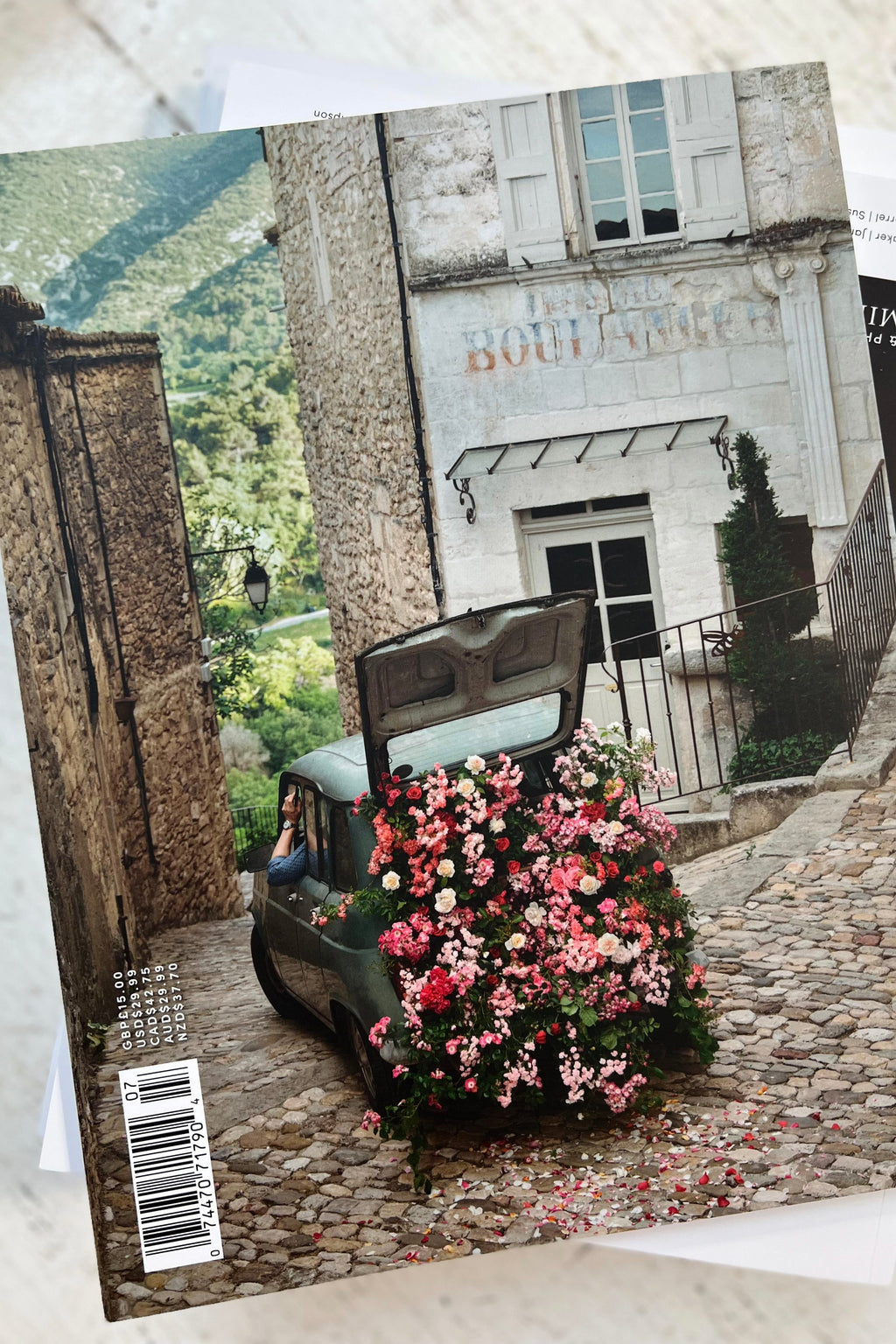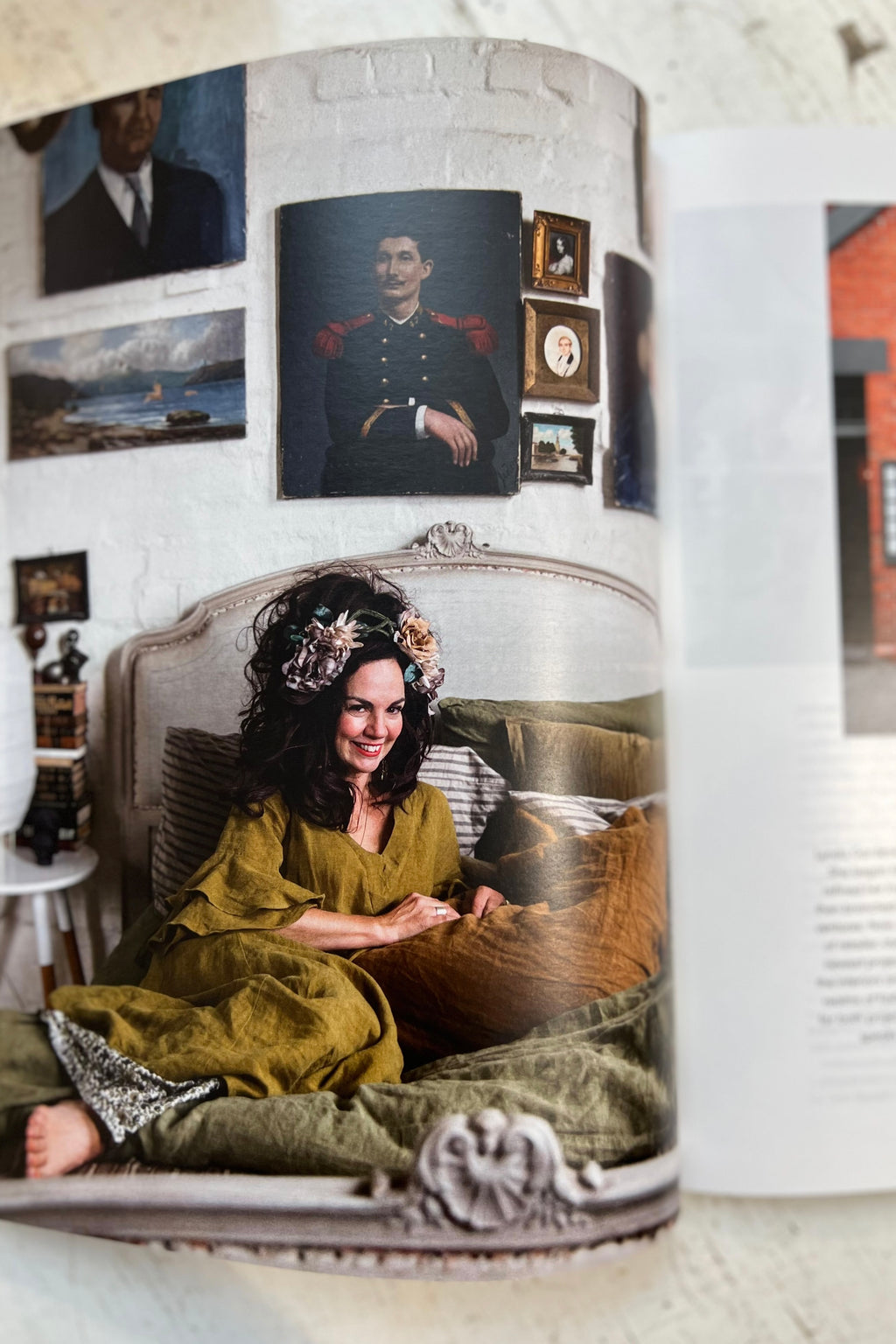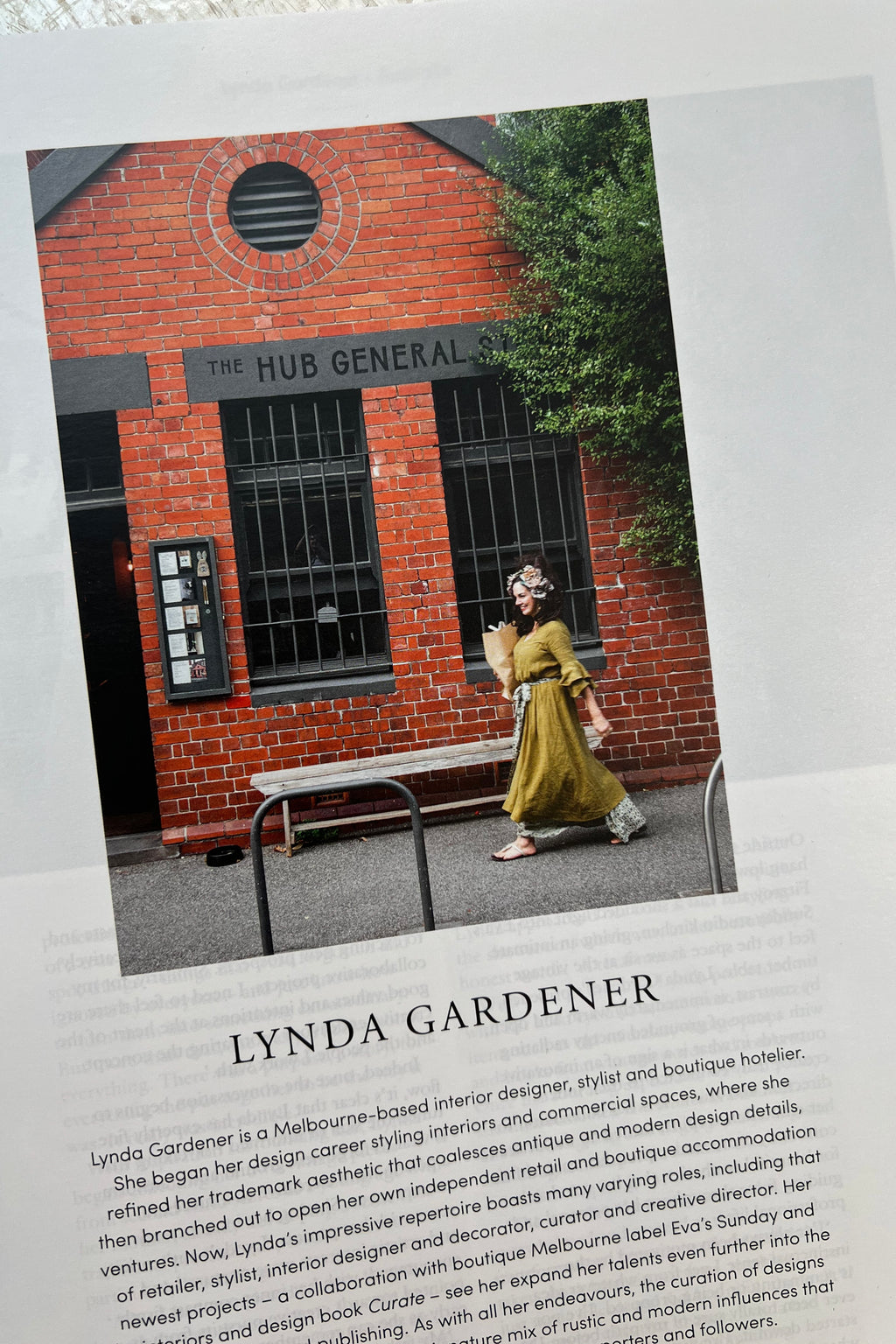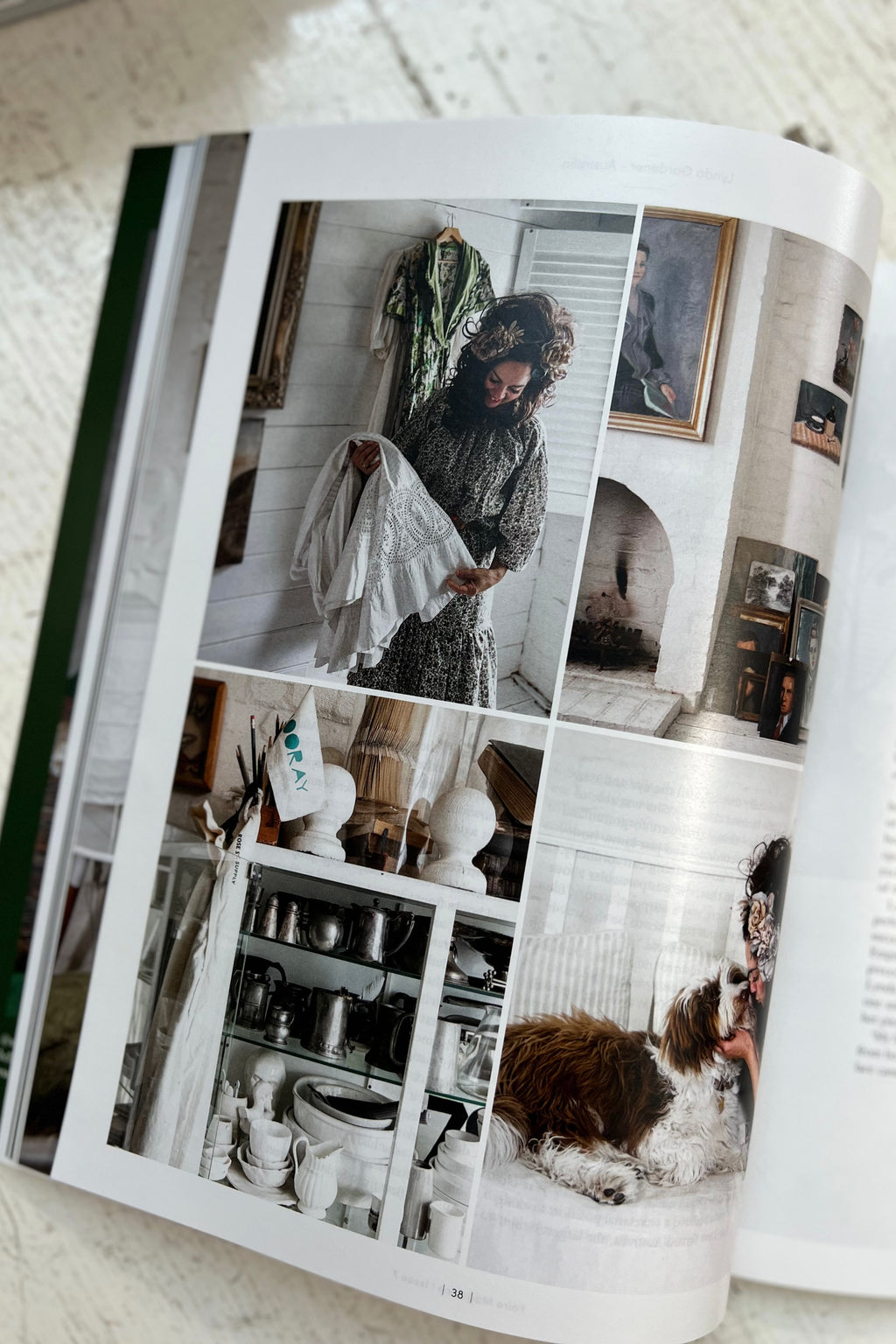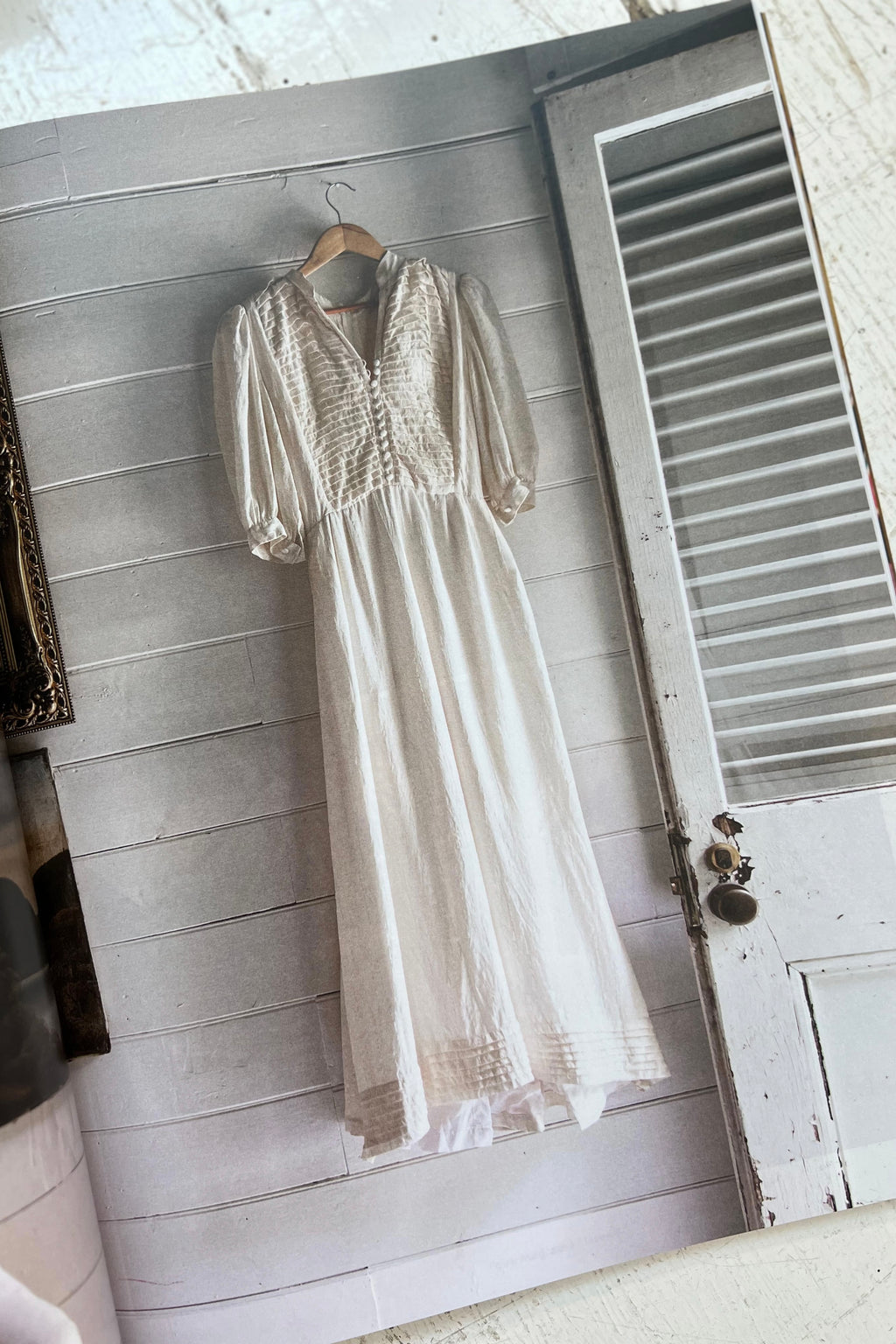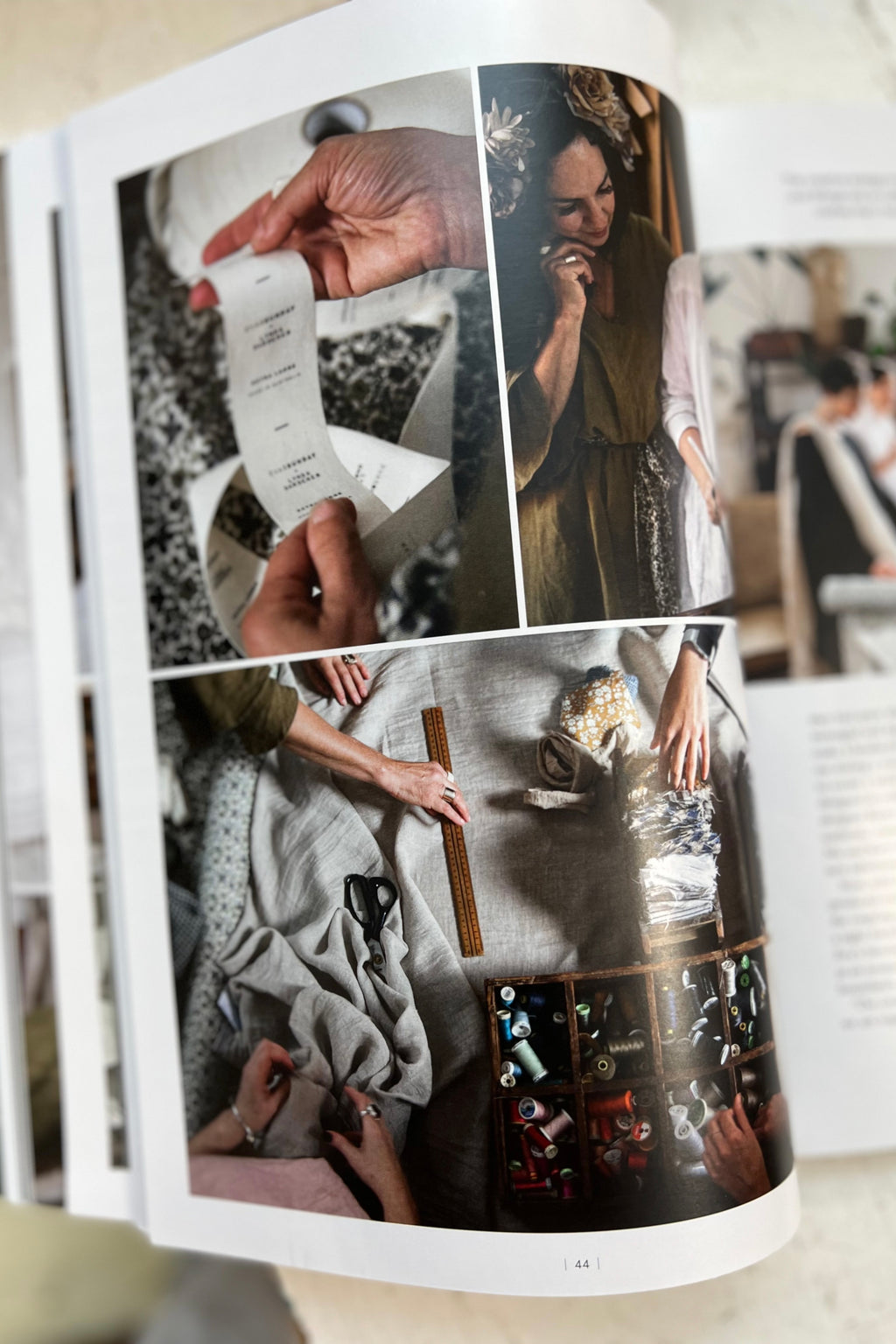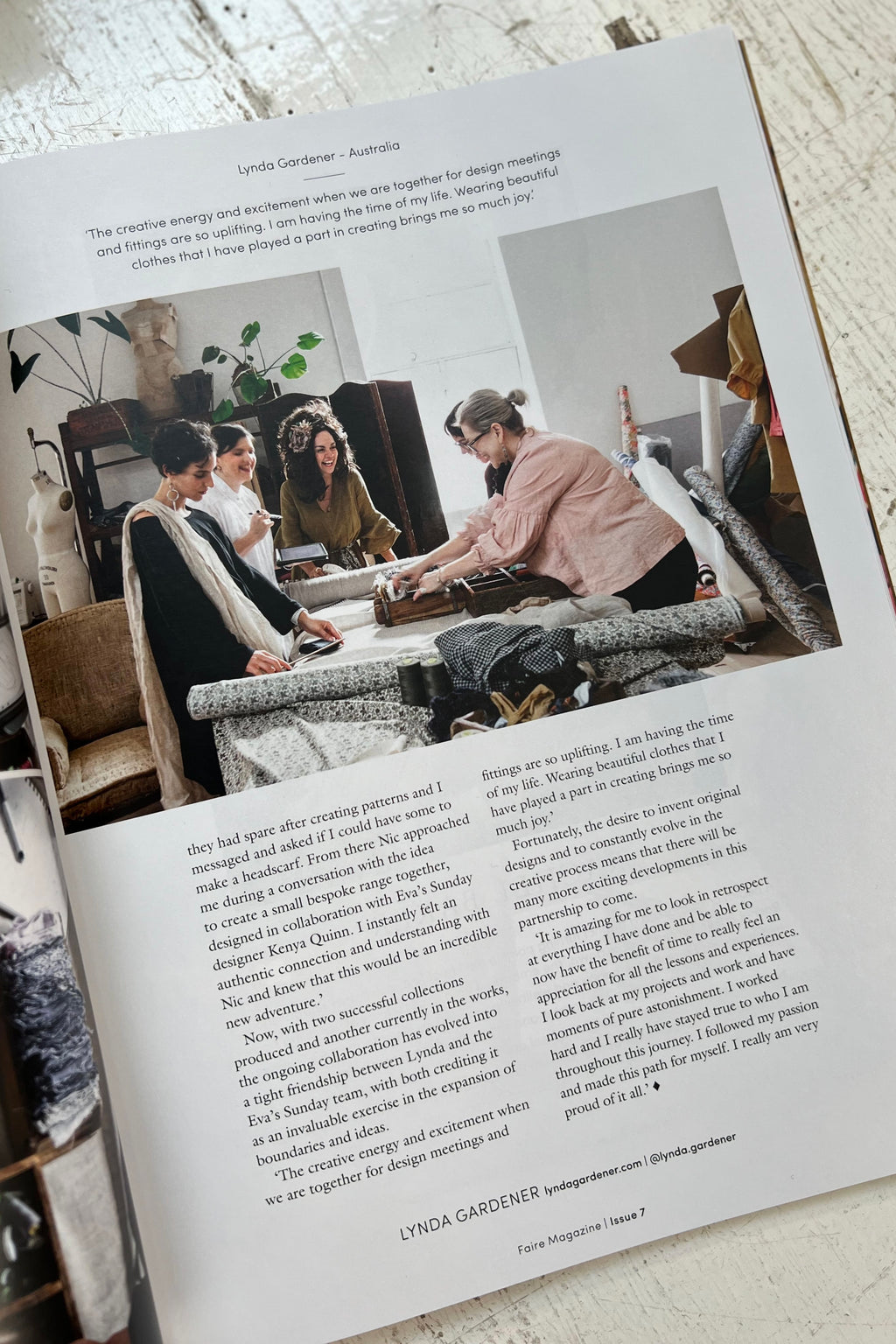 Faire Magazine | Issue 7
Available in 4 interest free payments of
$10.00
fortnightly with Afterpay. Learn more.

More info
We have run out of stock for this item.
Details
FAIRE is a luxury quarterly print magazine. Every issue of FAIRE is filled with considered words and exceptional visual storytelling, taking readers inside the homes, studios, and minds of artists, makers, and craftspeople all over the world to explore what it means to live creatively.

FAIRE magazine is a certified CarbonNeutral® print product, using FSC® certified paper and natural non-toxic inks, our magazine is printed by PurePrint in the U.K.Stories of Salt & Starlight by Ruth Steadman
Contents of Issue 7
Rachel Baker A health crisis marked a distinct turning point in the life of British creative entrepreneur Rachel Baker. Forced to slow down, she embarked on a mission to heal her ailing body holistically and reclaim her health and wellbeing. Rachel has since founded 3 Sources, an online community where she creates and shares invaluable resources on how to harness the teachings of herbalism to heal and support the body to optimal health. Rachel and her husband live and work from their beautiful thirteenth-century village house in the Luberon, France. 
Jamie Beck Sallie Lewis first met the Texas-born photographer, Jamie Beck in the autumn of 2019 in Gascony, France. To Sallie's delight, they were both invited to a French Thanksgiving celebration and dinner at the eighteenth-century farmhouse home of Kate Hill, an American author and professional cook. In the years leading up to that occasion, Sallie had followed Jamie through Instagram and her blog and even wrote a feature story on her move to and subsequent life in Provence for VIE Magazine. By the time Sallie and Jamie actually met in person, Sallie knew she'd found a rare and kindred spirit. As a fellow Texan, Jamie's warmth, talent, creativity and curiosity empowered Sallie to walk more confidently on her own artistic path. Jamie has a poet's soul and sensitivity to the world that, luckily for us, she shares through the lens of her camera and through the pages of her newly published book, An American in Provence. Though their lives are separated by an ocean, the glimmer of past memories and the gifts of modern technology keep them connected. Sallie sat down with Jamie earlier this year to discuss all that Jamie has been up to in the three years since they met at Kate's country home. Read on for their conversation, where they talk about taking chances, cultivating community, making art and finding the courage to write your own story.
Liam Buckley & Ruth Faulkner British artists Ruth Faulkner and Liam Buckley are partners in life and constant creative collaborators. They share a lively home and studio space in Tottenham, London, surrounded by their colourful, exuberant art. 
Lynda Gardner is a Melbourne-based interior designer, stylist and boutique hotelier. She began her design career styling interiors and commercial spaces, where she refined her trademark aesthetic that coalesces antique and modern design details, then branched out to open her own independent retail and boutique accommodation ventures. Now, Lynda's impressive repertoire boasts many varying roles, including that of retailer, stylist, interior designer and decorator, curator and creative director. Her newest projects – a collaboration with boutique Melbourne label Eva's Sunday and the interiors and design book Curate – see her expand her talents even further into the realms of fashion and publishing. As with all her endeavours, the curation of designs for both projects is infused with her signature mix of rustic and modern influences that speaks to the stylistic inclinations of her many supporters and followers.
Nicholas Knightly for Maison Moynat In early 2020, the French heritage leather goods brand Maison Moynat announced their new creative director, Nicholas Knightly. Creator of the iconic and beloved Bayswater bag for Mulberry, Nicholas has honed his design skills as head designer at Margaret Howell, design director at Mulberry and a long tenure as leather goods design director at Louis Vuitton. We talked to him about his love of heritage, savoir-faire and craftsmanship and the joy of creative collaboration at Maison Moynat.
Mark Herald British artist Mark Hearld is a self-proclaimed magpie whose joyful, raucous, often childlike curiosity and spirit for invention dynamically infuses his many creative endeavours, be it collage, printmaking, drawing and painting, linocuts, ceramics, wallpaper and textile design, clothing and accessory collaborations or museum curating. He is also the author of Raucous Invention: The Joy of Making (St Jude's, 2021).
Frédérique Morrel A respected professor of art at the prestigious École Duperré Paris, designer, mother, artist and self-proclaimed 'good witch', Frédérique Morrel recently left Paris behind to make a home and creative sanctuary in the countryside of the Champagne region in north-east France. A prolific thrifter, she gleans and transforms unwanted, discarded 'popular' artefacts at charity shops and flea markets, revealing their neglected, hidden stories. Her work has seduced fellow designers Philippe Stark and Paul Smith and is held in prestigious international private collections.
Susann Probst and Yannic Schon are photographers, the founders of food blog Krautkopf, celebrated photography workshop educators and advocates for living a slow life, connected to and inspired by nature. Collaborators in both work and life for almost 15 years, they left Berlin behind for a small village in north-east Germany where they have created their home and nurtured a lush garden, building a life that allows them to combine their two greatest passions: photography and cooking.
Carol Rama didn't draw a line between her life and her art – rather, it was a porous, throbbing membrane. Stories seep through, filter in transit, the slag upcycled. Her life was scandalous by some standards; others call it heroic. A chunk of it is preserved. From a pilfered antique Roman head to a pyramid of Marseille soap, Rama's home – and studio – of 70 years is a biographical repository of beautiful, intriguing objects and furnishings. They are so precisely displayed that after Rama's death at age 97 in 2015, Italian authorities listed and safeguarded the property.
Tony Ramos is a Cape Verdean American from East Providence who has made his life and atelier in the countryside of Les Alpilles in the South of France. He studied painting at Southern Illinois University and received an MFA from the California Institute of the Arts, where he was a graduate assistant to Allan Kaprow. He has received a National Endowment for the Arts Visual Arts Fellowship, a Rockefeller Foundation Fellowship and an Aspen Fellowship from the Aspen Institute among many other awards. During the 1970s and 1980s, Ramos travelled widely in Europe, Africa, China and the Middle East. He recorded video during the end of Portugal's colonial rule of Cape Verde and Guinea-Bissau, in Tehran during the 1980 hostage crisis and in Beijing just before the Tiananmen Square massacre. He has taught at Rhode Island School of Design, New York University and the University of California at San Diego among others. In the late 1980s, he turned to painting as his primary medium.
Amanda Thompson Fashion designer, textile aficionado and passionate advocate for creating 'happy' home interiors, Amanda Thompson has an infectious life-long love of learning, colour, pattern and texture. Her London home is filled with handmade decorative accents, a formidable straw hat collection and an unmistakable sense of joy.
Ruth Steadman is a writer and a psychotherapist, working in both the NHS and private practice. Ruth is our columnist for 'Stories of Salt and Starlight' in Faire Magazine. She has been published in Oh Magazine. And examples of her poetry can be found in the anthology Poems For The NHS, and Popshot Magazine, as well as in a variety of poetry journals. She is currently working on her first non-fiction book.
Shipping
We ship worldwide. Your order will be packed within 3 days and shipped, Monday to Friday, through the Australia Post network across Australia. International deliveries will be shipped via DHL. You will receive a tracking notification via email. For shipping rates and more information please visit our FAQ Page at the bottom
Returns Policy
We provide refund, credit or exchange on full price merchandise within 14 days of the date that your order arrives with you. Sale, promotional & gently worn garments are eligible for credit or exchange only. To arrange a return please email customercare@evassunday.com.au For more information,
click here.

Need some help? 


If you are new to Eva's Sunday and require assistance with sizing please call or text us on +61 472 730 424 7 days per week 9am-5pm or message us via our online chat system at the icon in the bottom right-hand corner of your screen.