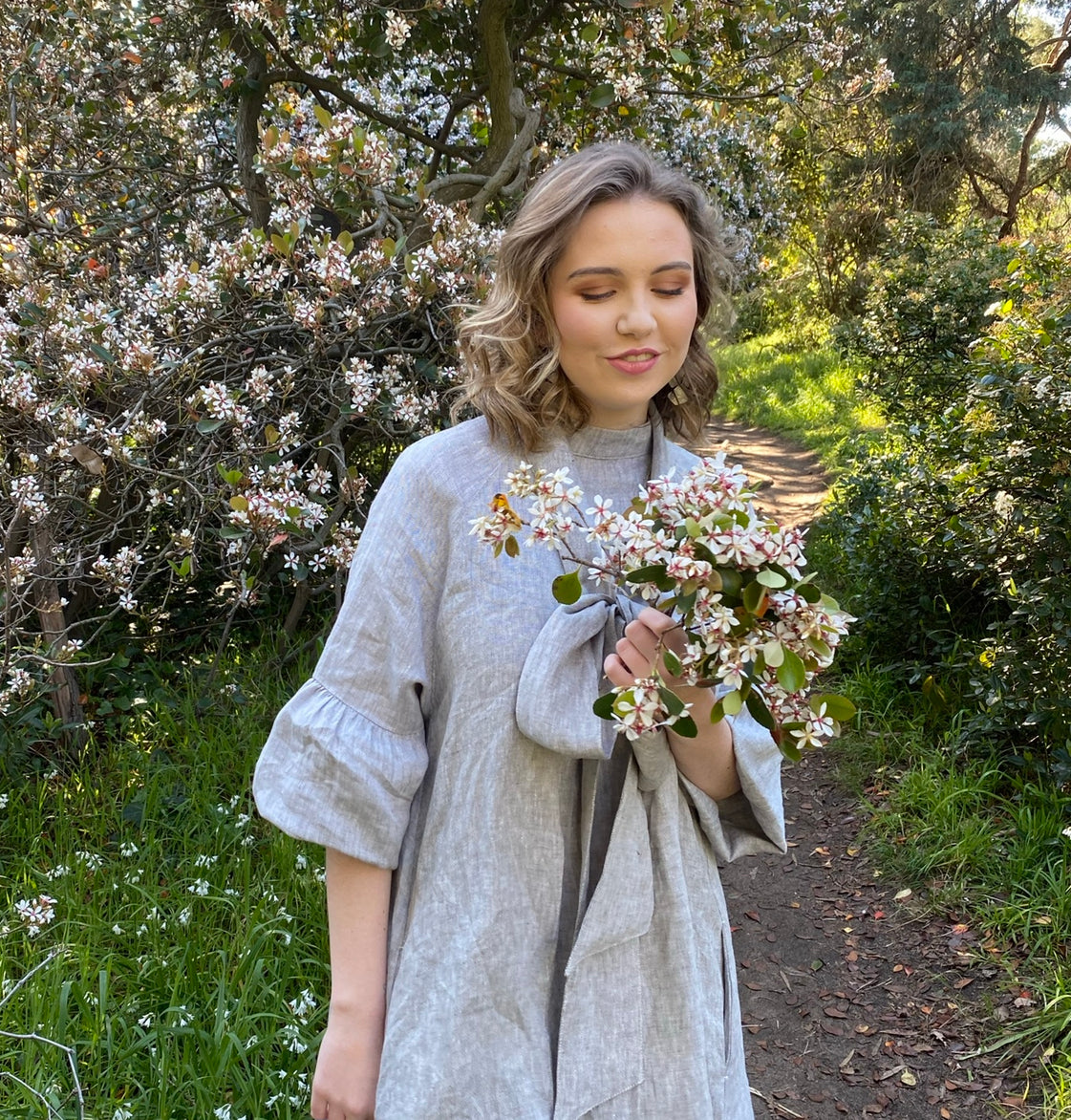 The Leonie Dress
Those of you who have followed our label for the last three years or so will probably be familiar with the Leonie Top and its later incarnation, the Leonie Dress.  If I had to name a quintessential ES style then it would surely be one of these. Well after a long wait - and a pandemic - we are finally able to confirm that the Leonie Dress will return in 2023.  Oh we know it's still quite a wait, but better late than never. To make sure that you hear this news just subscribe to our email newsletter.  You can do that by scrolling to the sign up area at the bottom of the website.
F E A T U R E S  I N C L U D E
~ Hidden seam pockets (of course!)
~ A cute twin button neck opening
~ Deliciously comfortable raglan style "bishops sleeve"
~ Elastic through the wrists
Inventive designing means this dress can be worn both ways!